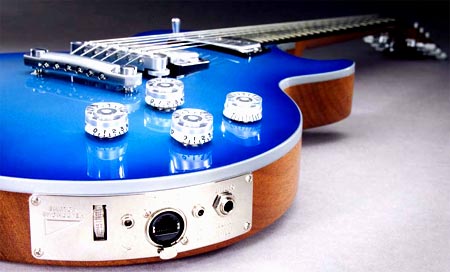 Learn composition, melodic soloing, chords, and licks in the styles of the classic rock guitar masters: Jimi Hendrix, Eric Clapton, Jeff Beck, David Gilmour, The Allman Brothers, Jimmy Page, as well as modern masters Joe Satriani, Steve Vai, and Eric Johnson.
This course begins with a primer on the blues foundation of rock, covering minor pentatonic scales, 12-bar blues chords and rhythm, classic rock tunes that use the 12-bar form, and licks and scale sequences over the 12-bar blues. Then every week, students will study the selected works of a different classic rock master, including Clapton's "Crossroads" and "Layla," Hendrix's "Wind Cries Mary" and "All Along the Watchtower," Gilmour's "Comfortably Numb" and "Money," Beck's early blues work and later rock fusion tunes, and Page's "Good Times Bad Times" and "Kashmir," to name a few.
Through this analysis, students will learn methods of improvisation, phrasing, scales, chords, rhythms, fretboard mastery, and sound conception that are essential classic rock guitar techniques. The course will also explore modes and their use in rock improvisation.
Click for Course Content...